Come Dine With Dance Music
Written by Samantha McCallum
July 4, 2011 10:51 pm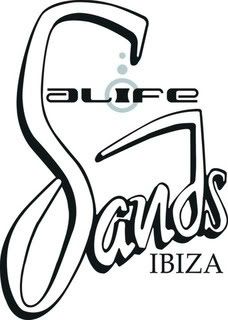 Ibiza is in season and there's pumping tunes, hot beaches, widely available Absinthe and happy clubbers. If you're a keen diner,  the restaurants in Ibiza have an outstanding quality of food. Launched on 2nd July, mixing legend Carl Cox teamed up with highly-experienced restaurant owner Jason Bull and Lynn Cosgrave of Safehouse Management to run Sands. Located on Playa D'en Bossa beach, Sands has been known for its legendary burgers and Japanese inspired cuisine. Both Lynn and Carl have been looking at buying in to the industry. Lynn comments "It's close to Space [where Carl Cox plays regularly] and we have always loved the beach, good vibes and people at Sands. So when we found out it was being sold,  we decided to step in and make sure it didn't fall in to the wrong hands".
Lynn says" Sands is going to be a regular hangout for me and Carl and all the DJ's who play at Space so it's a good place to come and have lunch and be part of the energy". Before taking over the restaurant, Carl played regularly at Sands and will continue to play jazz and Latin inspired beats.
What we can expect
The dishes are cooked by Yuli Miura and his team of skilled chefs. From hand made Sushi Rolls to fish and chips, the restaurant caters for the experimental and fussy eaters. Also expect fabulous cocktails to compliment the food. Lining your stomach for a heavy night out on the Island, is best done in style. For music and atmosphere, funky beach grooves are for chilling out to. Sands also serves breakfast (from 10 am), which is handy when coming back after hours of partying at Space. Reservations are essential if you want to get the best seating possible. Be surrounded by beautiful Mediterranean views for the ultimate Ibiza experience.
For more info visit www.sandsibiza.com